Return Order
PROCESS OF PRODUCT RETURN
1. Login to your account, navigate to Profile, and choose My Order to view the order history.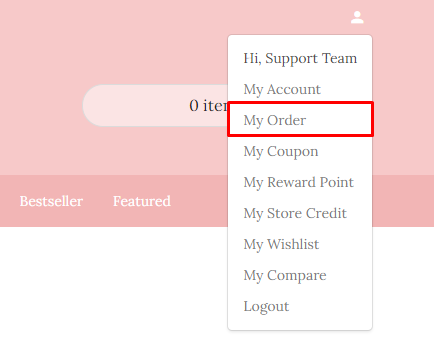 2. Then, go to the Completed Order, and View the order for the product you wish to request return.

3. Scroll to the most bottom part and click on the "Return" button.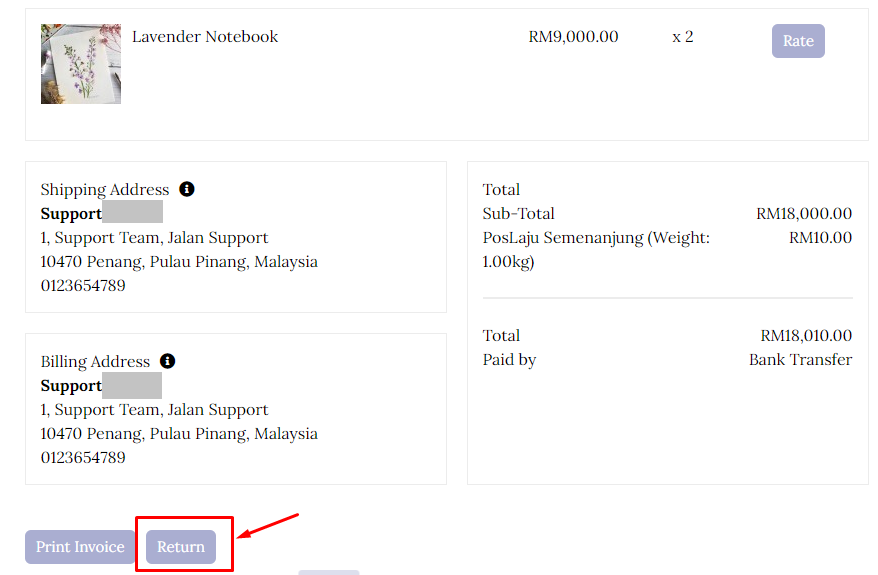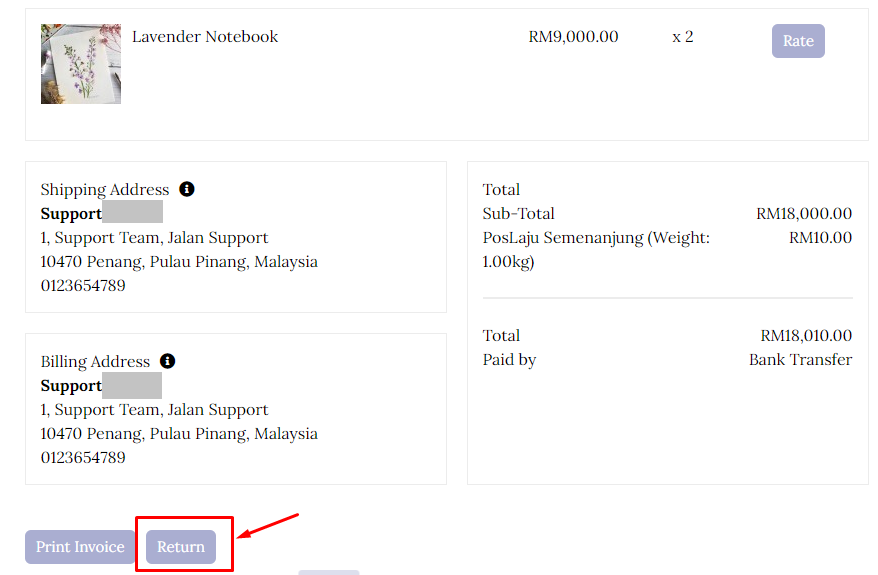 4. Select the product, thus fill up the Quantity of product needed to be return, and provide the Reason for return request. Then, click "Submit" for the product return request.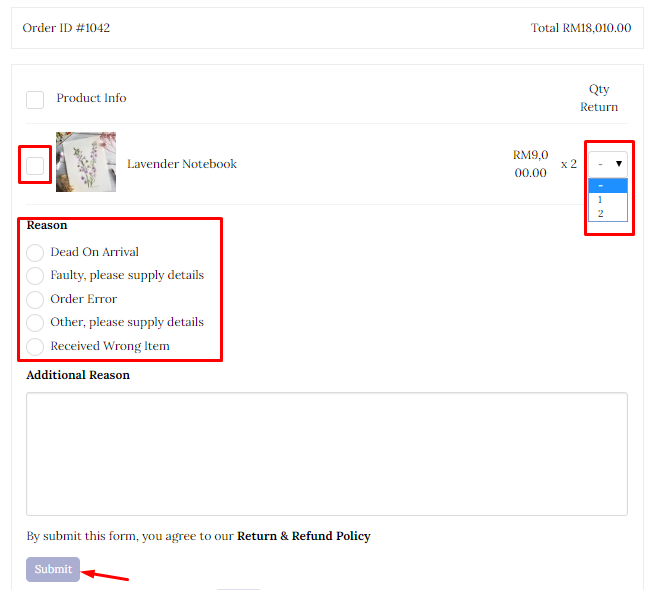 5. Always go to My orders, and choose Product Return to check on the status.



Please contact us at 6013-5218830 if you have any questions or doubts.